Royal Victoria Hall
Closed since 2015, this was a practical and popular venue, thought to be the first civic theatre.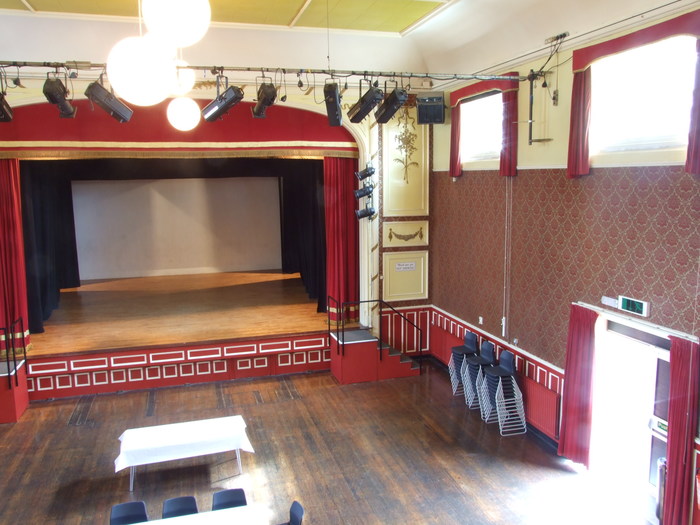 Address

London Road, Southborough, Kent, TN4 0NA

Risk Rating

7 (risk rating: 3. star rating: 1. community rating: 3.)

Local Authority

Local Group

Architect

William Harmer with Sir David Salomons

Date of Construction

1900

Listing

Not listed

Capacity

360

Database Link
Significance
The Royal Victoria Hall was built in 1900 as a result of a gift of Sir David Salomons, to provide theatrical and other rational amusements to people who could not afford to go to theatres in the adjoining towns. It was supported by Southborough Urban District Council whose surveyor designed it, but it was said that 'the plans were really Sir David's own.' A national journal described it at the time as 'the only municipal theatre in England' and it is thought to be the first civic theatre. Now closed, this was a practical and popular venue which has been used by professionals and amateurs alike.
Why is this theatre at risk?
Southborough Town council announced it could no longer afford to maintain the Royal Victoria Hall and closed the Hall in January 2015. Plans were submitted in 2016 for a new community hub including library and multi-use theatre on the site of the Royal Victoria Hall and planning permission is imminent, pending the preparation of a section 106 agreement. There is also a separate prior approval to begin demolition of the Hall.
Current situation
The Friends of Royal Victoria Hall was initially campaigning for the retention and incorporation of a refurbished Hall within the new development. Once the Town Council decided to proceed with a new building, Theatres Trust supported the redevelopment process with the aim of ensuring any replacement for the Royal Victoria Hall includes an adequate replacement multifunctional theatre space.
Update
May 2017:
Demolition of Royal Victoria Hall.
Image: Royal Victoria Hall, Theatres Trust