The Secombe
The Secombe, and its neighbour the Cryer, are the only two theatres in the London Borough of Sutton. Both are currently closed, and face an uncertain future.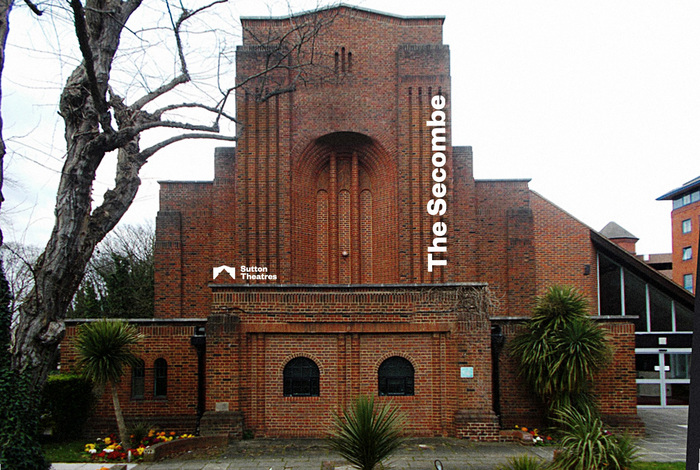 Address

42 Cheam Road, Sutton, SM1 2SS

Risk Rating

7 (risk rating: 3, star rating: 1, community rating: 3)

Local Authority

Date of Construction

1937 (as church)

Listing

Not listed

Capacity

396

Database Link
Significance
This former church was constructed in 1937 and is a commanding red brick building. It was converted to a theatre in 1984 and named after Cheam Road's famous resident, Harry Secombe. Under the recent management the theatre was run as a multi-purpose entertainment venue, also hosting community and conference events. It was regarded as a flagship venue for community activities and business events in the borough.
Why is this theatre at risk?
In August 2014 the London Borough of Sutton announced plans to close both the Secombe and Charles Cryer Studio theatres. The theatres were offered to community groups, individuals and companies interested in taking over the venues and a bid from newly formed Sutton Theatres was accepted. However, the new operator went into administration in August 2016. Both theatres have closed and their future is now uncertain. It is believed that some of the theatre equipment has been removed from the theatres, which might make it more difficult for new tenants to be found. The Secombe is also at risk of development. The Sutton Town Centre Masterplan calls for a new performance and arts centre on a different site, and notes this is of particular importance if the Secombe is ever redeveloped. Theatres Trust has recommend that a new theatre of comparable size and amenity must be provided were this to occur. In addition, the site adjacent to the Secombe Theatre has recently applied for outline planning permission to build new residential units, leaving the theatre at risk of noise complaints and requiring costly acoustic upgrades.
Current situation
The London Borough of Sutton is considering bids to reopen the theatre.
Image: The Secombe, Sutton Theatres