Friends of Streatham Hill Theatre crowdfund for viability study
The Friends of Streatham Hill Theatre, the group working to return live performance to the Grade II listed venue, has set up a crowdfunding campaign to raise funds for a viability study.
The crowdfunding campaign aims to raise £36,038 in pledges by 25 May 2020. If successful, the group will be able to fund a viability study that will develop proposals and a sustainable business model to restore and reopen Streatham Hill Theatre.
Streatham Hill Theatre has been on our Theatres at Risk Register since 2017.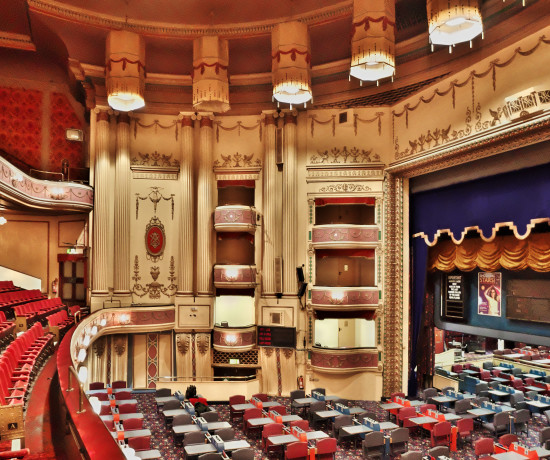 It is one of London's most lavish 'sleeping beauties' and rejuvenated as a space for live performance, the venue would be a great asset to the community.
Please offer your support, pledge an amount or share the crowdfunding campaign.
Find out more about the crowdfunding campaign.
Photos by Tim Hatcher.