Francis Reid Collection donated to Theatres Trust Library & Archive
Lighting designer Francis Reid was well known in the industry, to Theatres Trust as a valued Friend, and was a keen supporter of our work. Francis sadly passed away in June 2016, aged 85. Earlier this year, in accordance with his wishes, Francis's family kindly donated his collection of nearly 200 theatre-related books and an estimated 1,000 postcards depicting theatres in the UK and Europe to Theatres Trust.
With the help of volunteers Maria Chatzialexiou and Liam Montgomery, the books and postcards are gradually being catalogued and will become part of our Library and Archive. The collection of books, which has a particular focus on international theatre architecture, forms a wonderful addition to our Reference Library, which is open to the public on weekdays from 10am to 5pm. It is hoped that some of the postcards can be digitised, to enhance our online Image Library.
Here are some of the books donated: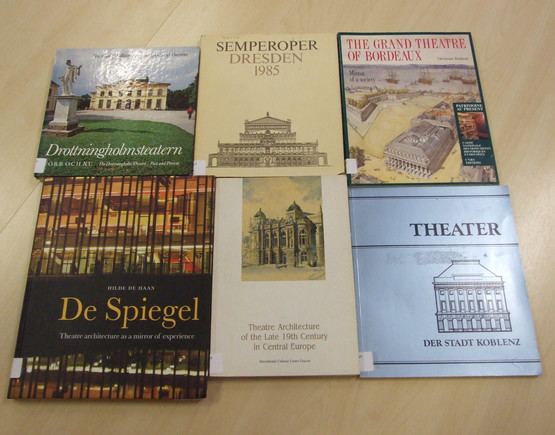 Find out more about the collections we hold in our Library & Archive.