We celebrate women in architecture on #EthelDay
Today we're joining RIBA to celebrate women in architecture. It's officially #ethelday! We're celebrating Elisabeth Scott, theatre architect and our very own Claire Appleby, our Architecture Adviser.
Elisabeth Scott was the first British woman theatre architect to win a major international competition. In 1929 she won a competition to design the Shakespeare Memorial Theatre.
She also designed Bournemouth Pier Theatre.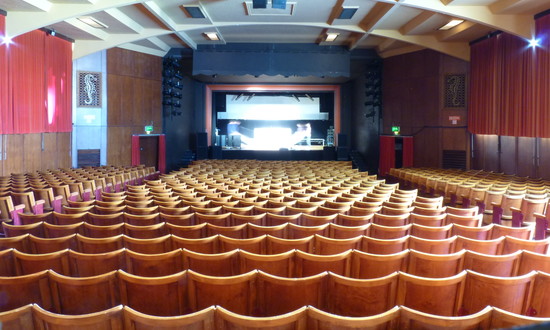 Our very own Architecture Adviser Claire Appleby is a qualified architect who has worked on theatre projects for the Royal Shakespeare Company and Royal Hall Harrogate. She manages our theatres at risk work, advises on capital developments and manages the delivery of our Advisory Review.
Find out more about Ethel Day, run by RIBA.