Conference 19 Blog: It's more than just bricks and mortar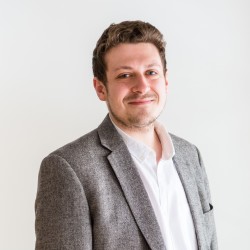 Arts Producer and Conference 19 bursary recipient James Ashfield shares his reflections on our conference Centre Stage.
I was able to attend this year's Theatres Trust annual conference due to the generous support of ETC, GDS and HQ Theatres. They provided bursaries for 20 early career arts professionals to be in the room for a conversation surrounding putting artists and audiences at the heart of our theatres.
Looking back through this Twitter thread, it is clear to see that "people are the foundations on which our theatre buildings are built" (Liam Evans-Ford, Theatr Clwyd) and that was a constant throughout. Every conversation always came full circle to what the people at the top can do to ensure the communities their venue serve are at the heart of everything they do.
A conversation which took place in the morning and carried on in to the afternoon was one surrounding that of the responsibility theatre 'buildings' have in the community. I say 'buildings' because there was a question over whether theatres have a responsibility to turn into arts centres. Rebecca Holt of Battersea Arts Centre said that they "found using the word theatre was a barrier to connecting with the community". On the face of it, this does make a lot of sense but I personally don't think using the words arts centre is any more welcoming. I don't have a solution to this but there are various venues with one word names, HOME and Contact in Manchester are two that spring to mind. If you go to those venues, the word theatre isn't marked on the signage of the building. Does this make those buildings more welcoming? I really don't know but that's a thought.
A statement that stuck in the mind was one from the Creative Director of Southbank Centre, Madani Younis when he said "the most democratic thing I can do is to lose control". Many speakers throughout the day referred to the fact that crucial decisions surrounding how art buildings are designed and used should be made with the community to avoid this sense of elitism and ever-present barrier to the arts world for people from non-arts backgrounds. David Micklem of 64 Million Artists also reinforced this statement by giving a "call to arms for arts leaders - cultural democracy is only possible when we relinquish some of the power".
I couldn't help but feel like part of the conversation was missing and that is from the everyday person on the street. I don't know how to facilitate this but it would be great to get this voice in the room. Hearing from emerging arts professionals such as myself is one thing but it would be good to hear from the third part of this conversation. If we don't get this voice in the room and allow the community to say their piece at a conference such as this then it feels like we are shouting in a vacuum. We are hearing what the artist wants, we are hearing what the venue has the capability to do but what about communities. Let representatives in to provoke, listen and engage.
When all is said and done, going to the theatre should be a relaxed experience. I think you'll find that when you treat people with respect and rid the formality, that is when the best atmospheres, audiences and shows will take place.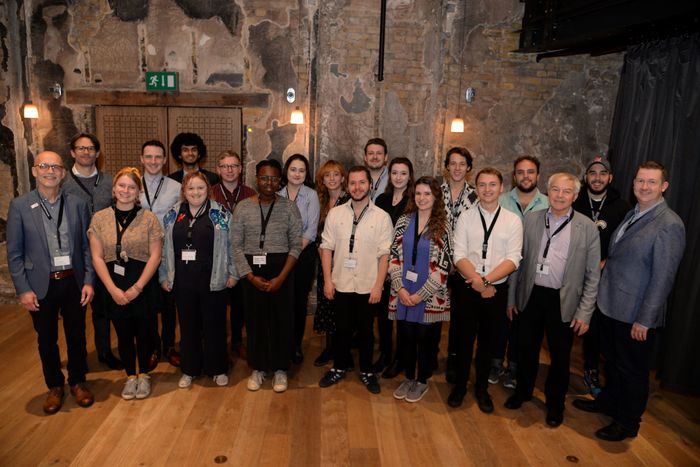 James Ashfield, Independent Producer | Find him on Twitter @JimDeanAsh
James is an Arts Producer who was born in Birmingham, spent four years living and studying in Lincoln and now resides within the seven hills of Sheffield. He has a background in arts producing and fundraising working most recently for Sheffield Theatres and his own theatre company, The Backpack Ensemble.
These roles have enabled him to develop not only specific experience as both an independent producer and as a member of a team within a building, but has also allowed him to view the arts sector from two different perspectives, something which he thinks is crucial when working in this industry of ours. James thinks its important to build a relationship with artists, working on projects filled with passion, having a great time as you do it. He is also a fellow of the Weston Jerwood Creative Bursaries scheme.