Advice
We provide expert advice on the design, capital development and conservation of theatre buildings to safeguard theatre use.
We provide advice to theatre managers and owners, local authorities and voluntary groups. We can provide advice to all theatres regardless of their size and type, from large commercial venues to small fringe and community theatres.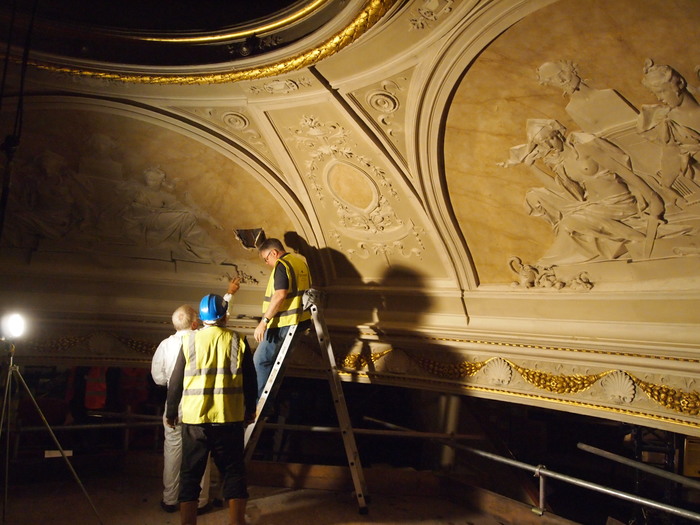 Areas we can advise on
We can also offer the following one-to-one advice:
The planning system & community rights
Architecture & design
Heritage & conservation
Theatre maintenance & sustainability
Ownership, management & business planning
Planning, delivering & fundraising for capital projects
Our services
In addition to providing one-to-one advice, we provide the following services:
Advisory Review
Our Advisory Review is a peer review process targeted at theatres developing capital projects. We bring an independent panel of expert practitioners together to review proposals for building projects at key stages of their development, or to address issues encountered as your project develops. The overall aim is to support you to get the best result for your project.
Building Better Theatres Workshop Programme
Our popular workshops provide practical and detailed advice on the capital development, maintenance and heritage of theatre buildings.
Annual Conference
Our annual conference brings the theatre industry together to discuss and debate issues that are relevant to those involved in the management and protection of theatres in the UK.
Previous conferences have dealt with issues such as how theatres can be protected, what their value is, and how to make them thrive, as well as specific issues around community theatres, sustainable theatres and theatres in found spaces.
233
We provided specialist, tailored advice to 233 theatre organisations in 2017/18
183
Since its inception in 2014, the Building Better Theatres workshop programme has reached 183 delegates
In need of advice or support?
If you are planning a capital project, or want advice on running, or caring for, a theatre building we can help.
Contact us