Fire at Koko
Theatres Trust was saddened to hear reports last night of the fire at Koko, formerly known as Camden Theatre.
The venue is Grade II listed and one of the few surviving theatre buildings designed by renowned theatre architect WGR Sprague.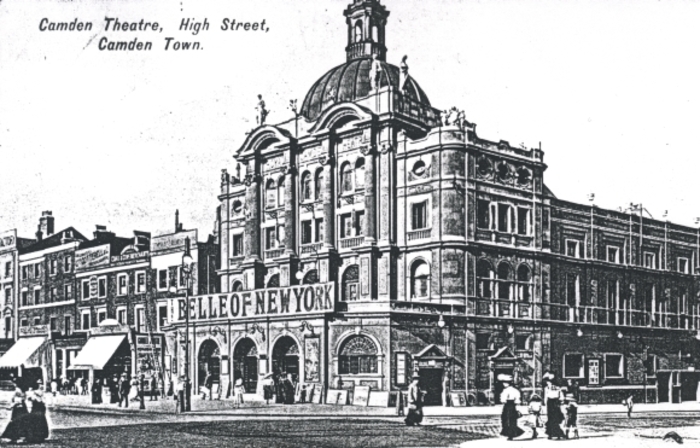 In recent years Koko has been a much-loved music venue but throughout the building's history it has been a significant cultural asset for Camden. Opening in 1900 as the Camden Theatre it was one of the largest theatres outside of the West End, later being used by the BBC as a live radio and television recording studio before becoming the iconic Camden Palace known around the world for rave and acid house.
Koko retained much of its original architectural and decorative significance, and we are grateful for the hard work of the London Fire Brigade in bringing the fire under control and hopefully containing it to the roof. We await further information as to the extent of damage to the internal fabric and structure.
Read more about the Camden Theatre in the Theatres Database.
(Images from the Theatres Trust archive)