New board members appointed
We are delighted to announce that Annie Hampson, Jane Spiers and Katie Town have joined our board of trustees.
The Secretary of State has appointed Annie Hampson, Jane Spiers and Katie Town as Board Members at the Theatres Trust for three years from 14 September 2020 to 13 September 2023.
Annie Hampson joins the board as our Planning Trustee. Annie is a town planner who prior to March 2020 was the Chief Planning Officer at the City of London. She has 40 years' experience at a senior level within planning authorities involved in a great range of development schemes and in repurposing and refurbishing many listed buildings.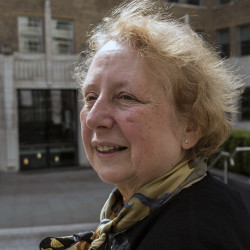 I'm pleased to be joining as a Trustee and hope my experience of the planning system, local government and decision making will add to the vital work of the Trust in supporting live performance and the theatre buildings in which it can thrive across the country.
Annie Hampson
Jane Spiers joins our board as our Scottish Theatre Trustee. Jane is Chief Executive of Aberdeen Performing Arts, (His Majesty's Theatre, Music Hall and Lemon Tree). She led the £10m restoration of the Music Hall and as Chief Executive of Horsecross Arts, she led the team through the construction of Perth Concert Hall and championed Perth Theatre redevelopment.
Katie Town joins our board as our Regional Theatre Trustee. Katie is Executive Director of Theatre Royal Wakefield, a Grade II* listed Frank Matcham theatre in West Yorkshire. She has led the theatre since the end of 2015, taking the organisation through a process of rapid creative and organisational change, including building and opening a new extension.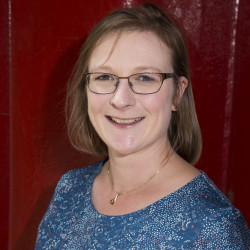 I'm delighted to be appointed to the Theatres Trust board. I hope to bring the perspective of a regional producing theatre and contribute by promoting the value of all theatres – keeping as many buildings as possible active as spaces and places that contribute and respond to local communities through live performances.
Katie Town
We look forward to working with them over the next three years.