UK Theatres Small Grants Scheme awards five further theatres funding
We are pleased to announce that we are awarding £22,500 to five theatres across the UK from the Theatres Protection Fund, set up to help theatres in need and at risk improve their buildings.
• Alnwick Playhouse | £5,000 | Auditorium improvements
• Dundee Rep and Scottish Dance Theatre | £5,000 | Air barriers
• Oswaldtwistle Civic Arts Centre and Theatre | £5,000 | Heating system
• Vivacity Key Theatre, Peterborough | £2,500 | Hearing loop
• Plaza Theatre, Romsey | £5,000 | Stair lift replacement.
Alnwick Playhouse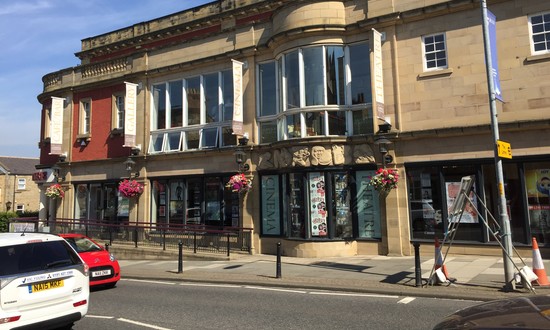 Launched in April 2012, this scheme awards grants of up to £5,000 to theatres across the UK to address urgent building works and improvements, and receives support from the Andrew Lloyd Webber Foundation and Charles Michael Holloway Charitable Trust.
Applications for the next round of UK Theatres Small Grants are now open.
Read more about how we help theatres through our grants programmes.