Theatres at Risk Register 2020 launch
This year's Theatres at Risk Register launch was a great success, raising the profile of the theatres under threat that with the right support could be real assets for their communities.
We launched the 2020 Theatres at Risk Register on Tuesday 28 January at Hoxton Hall.

Hosted by musician, actor and Theatres Trust trustee Gary Kemp, details of this year's list were announced including the good news that Bradford Victoria and Peterborough New Theatre have been removed as their futures look secure.
We were pleased to welcome Helen Whately MP Minister for Arts, Heritage and Tourism, who spoke about her passion for local theatre and the Government policies that could benefit theatres.

Karena Johnson, Artistic Director and CEO of Hoxton Hall gave a potted history of the theatre, which was celebrating 10 years since it was removed from the Theatres at Risk Register.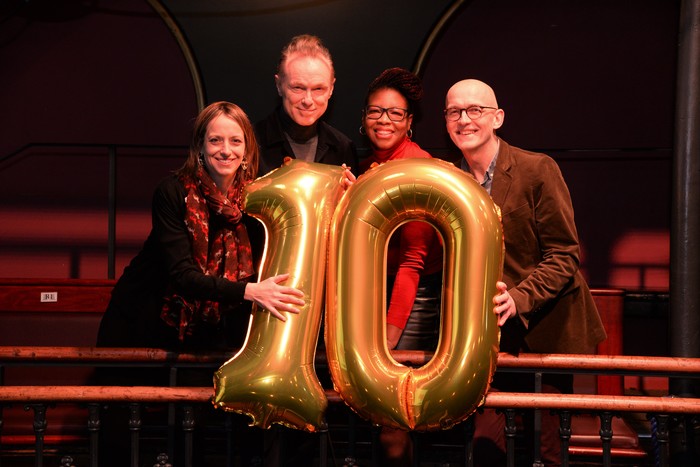 There was a great turnout from organisations and people working to save their local theatres, with more than a third of the theatres on the list represented. We heard from four of them in a panel discussion - Stuart Beeby, Ambassadors Theatre Group / Stockton Globe, Lee Craven, Bradford Live / Bradford Odeon, Sam Girdham, Leicestershire County Council / Century Theatre and David Hutchinson, Selladoor Worldwide / Peterborough New Theatre. The discussion focused on getting the right operator on board as well as the challenges each theatre faced.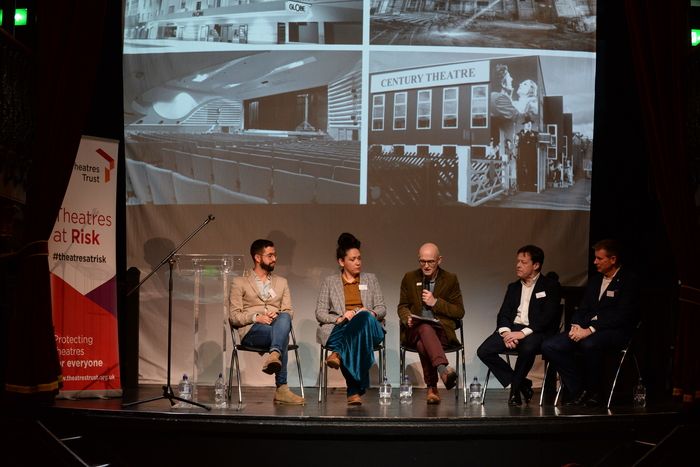 The launch attracted a high level of media coverage including features in The Guardian, The Sun, The Stage, and on the BBC website. Gary Kemp appeared on Good Morning Britain and Sky News, as well as being part of a BBC North West feature that including Burnley Empire and Morecambe Winter Gardens. There was a lot of interest from local media in areas with theatres in the list, giving us the opportunity to talk about individual cases. This included local newspaper articles where theatres were removed and added to the list, 13 BBC local radio interviews with Theatres Trust staff and a feature in Manchester Evening News about Greater Manchester theatres.

Since the launch several campaign groups have reported an increase in supporters, donations and other offers of support. At the Theatres Trust we have received a positive response from various politicians and will continue to discuss how they can support theatres in their area and ensure local and national policy is beneficial to theatres.
Photos by Sharron Wallace