Inaugural UK Civic Arts Awards
We are pleased to see Eden Court Highlands rewarded with a Civic Role of Arts award for its resilience and inventiveness in supporting its community through the pandemic.
Eden Court is one of four UK arts companies to receive the new Award for Civic Arts Organisations by the Calouste Gulbenkian Foundation in partnership with King's College London and will receive £25,000 and further support to continue its work.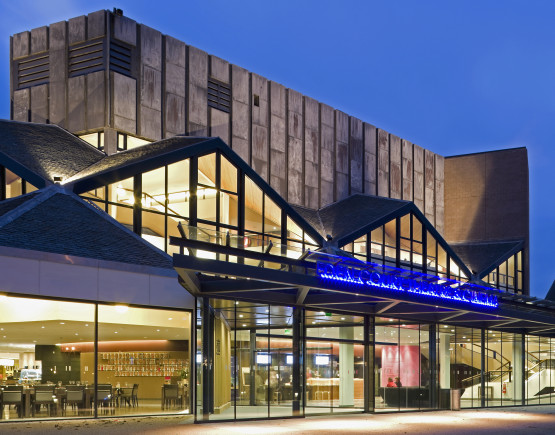 Adjusting its practices and mission in response to the challenges of the pandemic, Eden Court seized an opportunity to form a unique relationship with Highland Council. Following a staff skills audit at the theatre, the wide range of skills was redeployed to help deliver an emergency response to the crisis - from converting the theatre into a temporary humanitarian aid centre, to the delivery of an emergency helpline using its box office system and creative activities for children attending keyworker childcare hubs.
The theatre was selected from a shortlist of 10 arts organisations that also included The Big House Theatre Company (London) – there were over 250 applications to the award.
Find out more about the Award for Civic Arts Organisations
Theatres across the UK have played a vital role at every stage of the pandemic. Read about the ways theatres have supported their communities, offered their spaces for the government's mass vaccination effort, and how they have kept audiences entertained during the pandemic.