Newcastle's Tyne Theatre secures National Lottery Heritage Fund award
Theatres Trust is pleased to have supported Newcastle's Tyne Theatre & Opera House Preservation Trust in its successful bid to the National Lottery Heritage Fund to develop plans for the restoration of the Grade I theatre.
Theatres Trust wrote a letter of support for the preservation trust's lottery application, for which it has been granted an award of £242,000. The funding will enable a suite of works to raise awareness of the rich history of the theatre, increase engagement with the community, and serve as a foundation for future projects to restore, strengthen and sustain the theatre and its heritage.
As part of the work, the theatre will be engaging with the community to restore its Victorian stage machinery as well as developing a performance calendar database by researching all the performances that took place between 1867 and 1919. The project also involves investigating the options for restoring the original Grand Salon which was built as an extension to the theatre in 1892.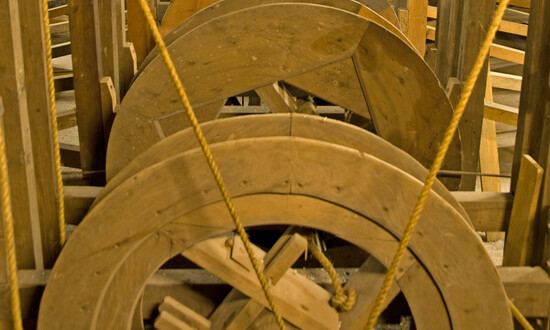 It is an important step for the preservation trust as it looks to secure the future of this historic building. We are therefore pleased to see its application was successful.
Read more about the project on the Tyne Theatre and Opera House website.
Read more about the Tyne Theatre and Opera House on our Theatres Database.
Images: Ian Grundy