Tips for saving a Theatre at Risk by Shanklin Theatre
Chairman of the Shanklin Theatre and Community Trust, Chris Quirk, gives a quick overview of the process they followed to reopen the theatre and the key lessons learned.
We have often been asked was your first priority when taking over the venue and your strategy for achieving success. All were important, but in order of doing it:
Secure future of the building.
Gain control of the building.
Establish a sound business model with infrastucture to support (friends, volunteers, staff, directors).
Minimise the downside - structure to minimise risk, and rigorously budget and control costs.
Invest in generating business - regular advertising, brochure distribution, website, online booking.
Invest in making the building 'fit for purpose' - in our case this was fixing the leaky roof, installing flexible seating, addressing health & safety issues, and upgrading of the sound system.
Widen the base of programme to include worthy but not necessarily lucrative performances.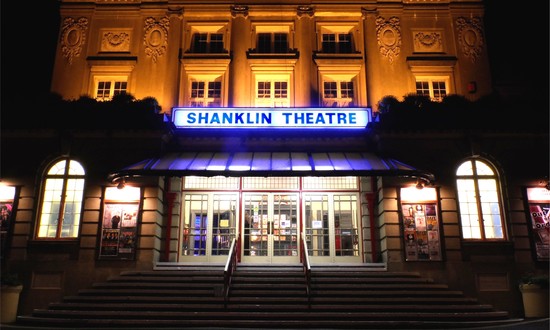 The biggest lessons learned in the process:
Don't necessarily try to be what you have been in the past, adopt a market-led programme - the customer is king - put on what people will pay a realistic price to see.
Look at 'splits', share risk of shows on a percentage basis, which lowers the risks for both the theatre and producers.
Be realistic when setting income budgets - don't assume all shows will sell out.
Find a core of both competent and really committed individuals who do not have a vested interest to drive the thing forward.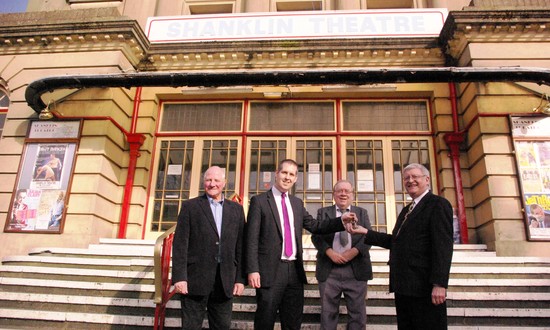 Chairman and Leader of the Council David Williams and David Pugh hand over the freehold and the Theatre keys to Vice-Chair and Chairman of the Trust Tony Wood and Chris Quirk
We've put together some tips for campaign groups in the early stages of working to save their theatre, as well as ideas for how local authorities can support their local theatres.
Shanklin Theatre was on the Theatres at Risk Register in 2010. There is a full article about how the Shanklin was saved in the current issue of TM, our magazine for supporters.
Photos courtesy of Shanklin Theatre Trust