Regeneration of Greenwich Borough Halls
Selladoor Worldwide has announced its plans to regenerate the Grade II listed Greenwich Borough Halls.
Greenwich Borough Hall is a Grade II-listed art deco building located on Royal Hill in the heart of Greenwich. It is part of a town hall complex completed in 1939, although the original town hall element is now privately owned. Borough Halls was last leased to Greenwich Dance Agency up until May 2018 and has remained empty up until now.
The leading producer plans an extensive redevelopment with the aim of opening the theatre in spring 2021 as Greenwich Festival Theatre.

The proposal for the theatre includes two spaces; a 650-seat main auditorium and 240-seat studio / black box space, as well as rehearsal rooms, an on-site restaurant, café and rooftop terrace bar. Selladoor will manage and operate the theatre and Gravity Designs is the architect on the project.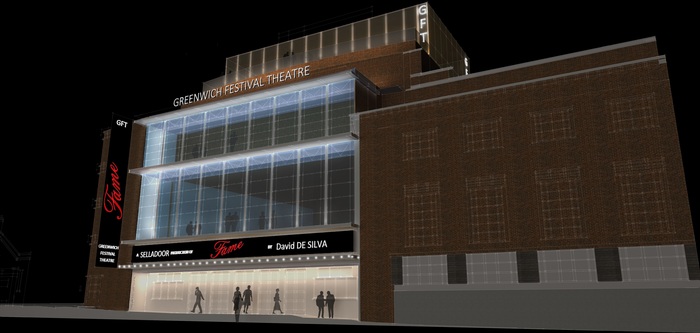 The venue will be a launch pad for major national tours, pre-West End and Broadway productions, producing in-house shows, as well as presenting external work and hosting an annual arts festival.

The next stage of the process is a public consultation, which will go live on Monday 24 June for three weeks, giving the local community an opportunity to share their views on the future of Borough Halls and whether it remains an arts venue.

Theatres Trust is concerned about the current state of Greenwich Borough Halls so are pleased that Selladoor has presented a vision for a lively producing hub that will rejuvenate the space and be a great benefit to audiences within Greenwich and beyond.

We look forward to working with Selladoor to ensure that the plans are complementary to the area's cultural offer and make the best use of this historic venue.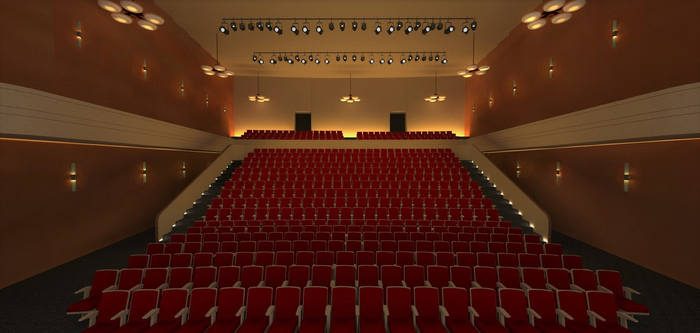 Images by Gravity Designs - artists impressions are subject to change.