Morecambe Winter Gardens wins grant to restore plaster ceiling
Historic England has awarded the Theatre at Risk a grant towards the repair of its historic ceiling.
We are delighted that Morecambe Winter Gardens, one of our Theatres at Risk, has been awarded a grant by Historic England to restore its ceiling.

The Morecambe Winter Gardens Preservation Trust was successful in its bid to Historic England and will receive a grant of £123,312 to cover the cost of project management, structural surveys, and repair of the missing and damaged fibrous plaster tiles at the back of the upper gallery.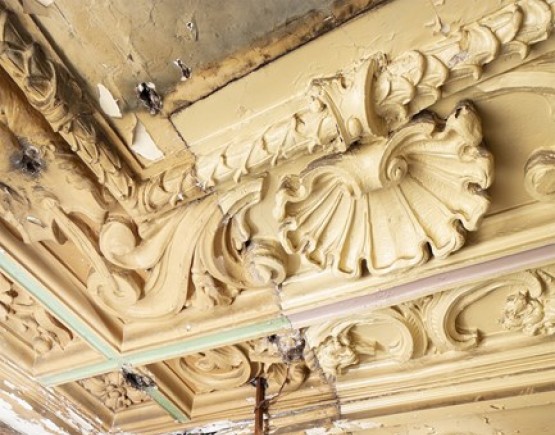 This is 80% of the total needed for the project, with the Trust being optimistic that it will be able to raise the additional £30,000 from other sources.
The funding will start the process of bringing the auditorium back to its full capacity as it currently operates at 700 with the final goal being to restore it to its original 2,500.
The plasterwork is part of the most impressive features of the interior, commissioned and designed by Dean and Co of Birmingham and one of the most significant factors in its Grade II* listing. The fragility of the plaster has been one of the main reasons why the building has been operating with a reduced event policy, in order to understand the complexities of the repairs and the costs involved in full renovation.
Photos: Historic England Archive