Tameside Hippodrome
A rare theatre survival, illustrating the inter-war fashion of adaption to cinema, and retaining a wealth of Art Deco features from the 1930s re-fit.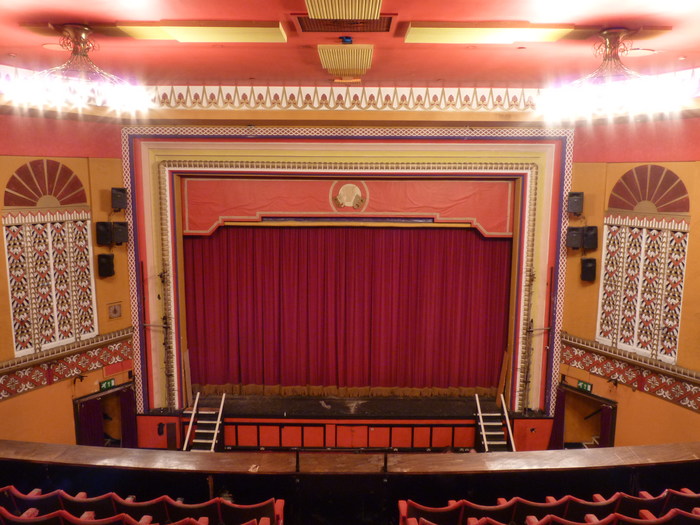 Address

Oldham Road, Ashton-under-Lyne, OL6 7SE

Risk Rating

5 (Community Rating: 2, Star Value: 2, Risk Factor: 1 )

Local Authority

Local Group

Architect

J J Alley, Drury & Gomersall

Date of Construction

1904

Listing

Grade II

Capacity

1,262

Database Link
Significance
Tameside Hippodrome is Ashton-under-Lyne's only Grade II listed, purpose-built theatre. Its architectural significance illustrates the inter-war fashion of adaption to cinema. It is a rare survival, retaining a wealth of Art Deco features from the 1930s re-fit, including the coving and plasterwork detail in the café and ground floor foyer. Recent research and careful measurement has revealed that the 30s' changes to the central portion of the façade did not involve the insertion of new windows as previously thought. The windows are original to the 1904 building and it is believed that the entire 1904 brick façade is intact underneath. Photographic evidence has proven that the stained glass in the building, previously thought to be 30s' Art Deco, was in fact part of the original 1904 building also and closely resembles an early design by Charles Rennie Mackintosh. The Hippodrome is well placed in the town, in an area proposed for regeneration. The theatre is well equipped and could be reopened.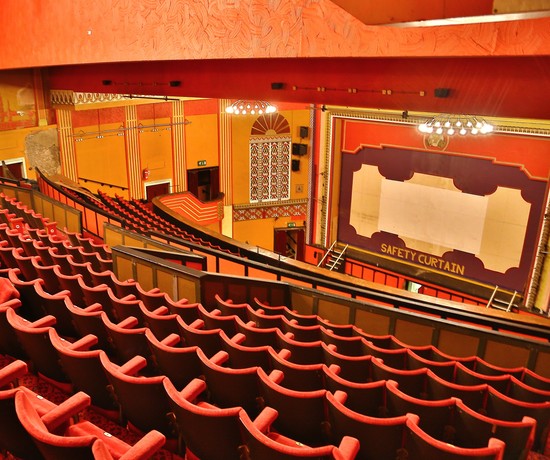 Why is this theatre at risk?
Tameside Hippodrome closed in 2008. A threat of demolition in 2009 was halted when the building was listed, but it remains vacant. There are some concerns about its deterioration, particularly the roof.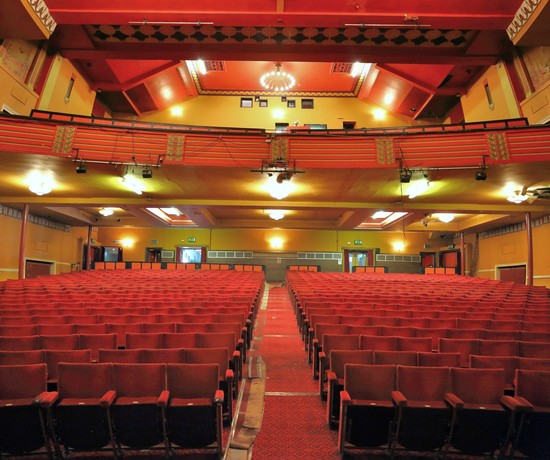 Current situation
The Hippodrome Limited (THL), a Community Interest Company set up by Tameside Heritage and Arts Trust, plans to upgrade and refurbish the theatre to its former glory, and has received positive support from both Tameside Metropolitan Borough Council (which owns the building and is keen to see it re-open as a live theatre) and the general public. This is a good example of strong community leadership working with a local authority to bring a theatre back to life. THL has been negotiating with the council to lease the theatre and run the building and although no lease has been granted to date, liaisons continue. Theatres Trust has been supporting the group throughout.
In November 2018, the Council Cabinet met to discuss the future of the theatre, and to consider an Asset Transfer to THL. Negotiations are currently ongoing, but are looking positive.
Memories of Tameside Hippodrome
Read about Tameside Hippodrome's place in cultural history as the launchpad for many stars' careers.
Photographs: Tameside Hippodrome, Tim Abram
Cover image: Tameside Hippodrome, Theatres Trust