Conwy Civic Hall
A landmark building situated in a World Heritage Site, with good facilities, this is Conwy's only theatre. It is currently closed and likely to be sold.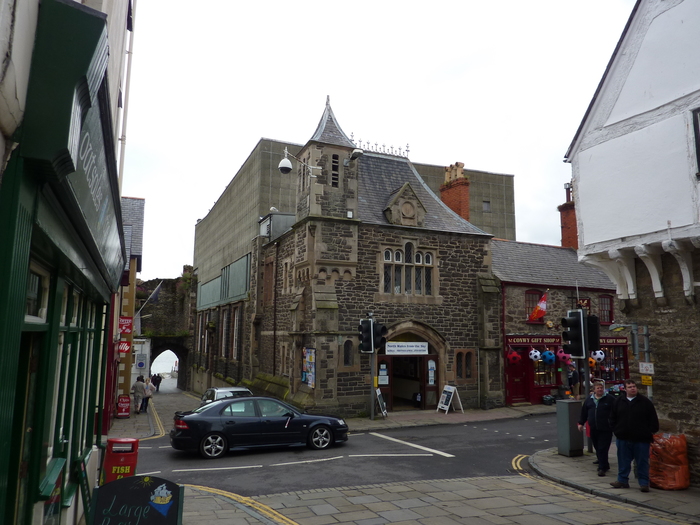 Address

Castle Street, Conwy, LL32 8AY

Risk Rating

7 (risk rating: 3, star rating: 1, community rating: 3)

Local Authority

Local Group

Date of Construction

1966

Listing

Grade II

Capacity

240

Database Link
Significance
A landmark building, with good facilities, this is Conwy's only theatre. Situated in the centre of historic Conwy, by the Quay, the Civic Hall was designed in Tudor Gothic. Following a fire in 1966, what remained of the great hall was rebuilt in sheet-concrete and the buttressed foyer and tower incorporated. A 240-seat studio theatre was included in the reconstruction. The Civic Hall closed in 2014, meaning the residents of Conwy are currently without a community location to meet, celebrate or present home grown entertainment or small music and touring shows, all of which were valuable activities prior to its closure. There is significant local interest in saving the building as a resource for the community.
Why is this theatre at risk?
Conwy Council announced plans to close the venue in 2011. Local user groups formed a Community Interest Company to take over the management of the venue but its proposal, submitted in late 2013, was rejected by the Council, which described it as 'not viable' and suggested that implementing it would 'present an unacceptable risk'. The venue closed in March 2014, and faces an uncertain future. The council has been looking for commercial bids with an element of community interest, to develop and regenerate the Civic Hall and Waterfront area, but none were received, and the council now wishes to sell the venue. The building is in need of maintenance and upgrade works.
Current situation
Local group the Last Bastion is currently campaigning for the Council to gift them the building via a Community Asset Transfer rather than sell to a commercial developer. The group would like to see the building used as a community arts space for Conwy.
Image: Conwy Civic Hall, Purcell