Tameside Hippodrome – the launch pad for many careers
The Hippodrome is notable as a birthplace or launch pad for those who went on to become famous elsewhere.
The first of these was Hetty King who by 1930/31 was the highest-paid music hall star in the world. In the first week of December 1904 Hetty was third on the bill at the Manchester Hippodrome, then a Broadhead theatre, with a song and dance act. Having seen Vesta Tilley's success as a male impersonator Hetty had a local tailor make her up a man's suit. She paid £5 for it - all she had. Nervously she introduced the character into her act on the Thursday. It was a huge success and on the following Monday Hetty topped the bill at the newly-opened Ashton Empire & Hippodrome. She would return many times up until the 1950s.
Gracie Fields appeared at the theatre in 1916, before making her name in Mr Tower of London the following year.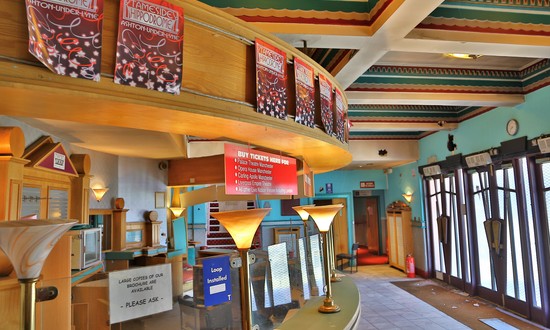 Coming more up to date, Christopher Howard played Will Parker in Dukinfield Amateur Operatic Society's Oklahoma and three weeks later debuted in the West End. He stayed there for 25 years, playing Rum-Tum-Tugger in "Cats", "Rocky" in the "Rocky Horror Picture Show", Enroljas in "Les Miserables" and many more.
The Chuckle Brothers were "discovered" on the stage of the Tameside Hippodrome and whisked into television.
On a wet November night in November 1994 the lead fell ill in Welsh National Opera's tour of "La Cenerola". Onto the Hippodrome stage stepped understudy Katarina Karneus in her debut performance as a lead. Critics in the audience that night acclaimed her and she went on to win Cardiff Singer of the World the following year. She has since performed leading mezzo roles in almost every major opera house in the world before becoming principal mezzo-soprano for the Royal Swedish Opera Company in Gothenburg.

This "launch pad" tradition is something, Hippodrome Ltd, the group restoring the theatre, would very much like to continue at Tameside Hippodrome.
Read more about the Tameside Hippodrome and why it is currently on our Theatres at Risk list.
Photo credit: copyright The Hippodrome Ltd. Photo by Tim Abram Photos