Conference 18: Presentations
For Conference 18 attendees, here are the speakers' presentations from the event.
Please note that not all speakers did PowerPoint presentations and where speakers did, the visuals were often designed to work alongside their speeches, so may not provide the complete narrative.
We will be publishing the Conference Report in next month, whcih will provide a more detailed record of the conference sessions and key themes.
Morning plenary: New Spaces, New Models
How are the UK's oldest and newest theatres adapting to new artistic and business models?
Adapting Bristol Old Vic to increase viability and revenue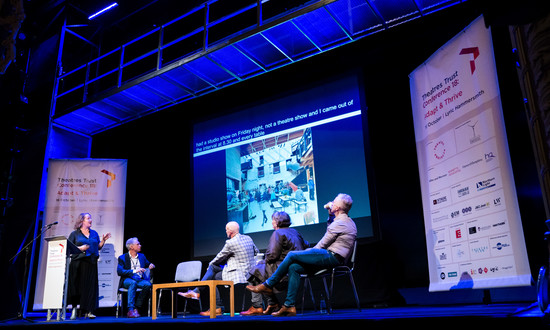 Morning Breakout Option 1 – Viability by Design
How are theatres being designed and adapted to increase revenue and reduce running costs?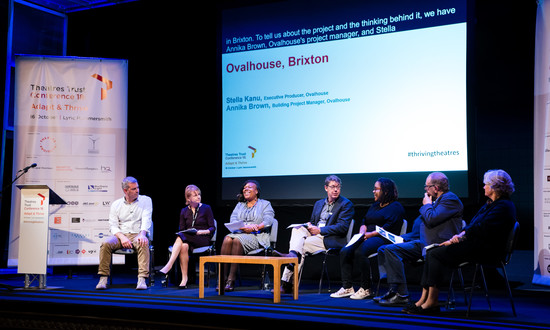 Morning Breakout Option 2 – Local Collaborations
How are local authorities and theatres working together to increase resilience?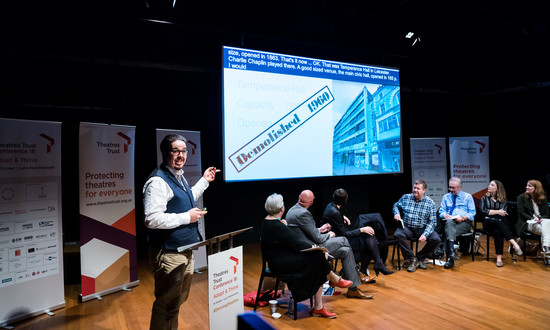 Afternoon Breakout Option 1 – Beyond These Walls
How are theatres working beyond their four walls to build resilience, diversify programming and reach new audiences?
Afternoon Breakout Option 2 – Making the Case, Raising the Cash
How are theatres making the case for capital investment and raising the funds for renewal?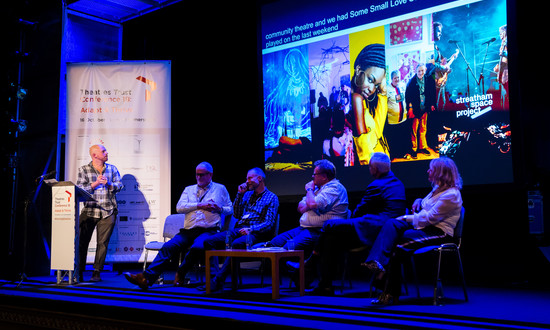 Investing in the Future of Theatres
What are the future capital needs of the sector and what new models of investment do we need to develop?
Theatres Trust capital funding research
Photography by Alex Brenner