Tottenham Palace Theatre
Now the only complete example in London of a theatre by the architects Wylson and Long and one of the few surviving big suburban variety palaces.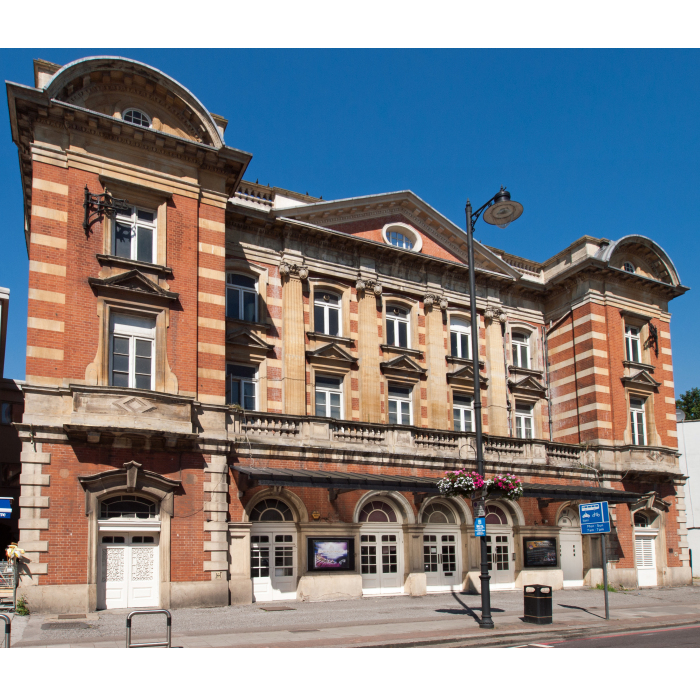 Address

421-27 Tottenham High Road North, London, Haringey, N17 6QN, England

Risk Rating

6 (Community Value: 2, Star Rating: 2, Risk Factor: 2)

Local Authority

London Borough of Haringay

Owner

Power Praise Deliverance Ministeries

Operator

Power Praise Deliverance Ministeries

Architect

Wylson and Long

Date of Construction

1908

Listing

Grade II

Capacity

1,500 (estimated)
Significance
Built as a large variety theatre, the building had a relatively short life as a live theatre. It was one of about 20 built complete with kinematograph equipment and became a full time cinema by 1926. The building converted to bingo in 1969, which had helped preserve it and, with the exception of the introduction of a stepped level floor in the stalls, was achieved with no significant architectural loss. The building was converted to a church in 1997.
It is now the only complete example in London, and one of only a few in the country, of a theatre by Wylson and Long, who also reconstructed the Blackpool Winter Gardens Pavilion (also on the Theatres at Risk Register). The architects were particularly known for their entertainment buildings with their theatres and music halls in a manner close to Frank Matcham.
Why is this theatre at risk?
The theatre is currently in use for worship, however it is suffering from water ingress that is causing significant water damage to both the structure and the interior plasterwork. The building appeared on the register in 2006 but was removed in 2010 due to the owner's efforts to maintain and repair. Some re-roofing work was carried out in 2015, however, the current owners are unable to maintain the building and it is falling into an increasingly poor state of repair.
Current situation
Theatres Trust has met with the church group, the conservation officer and Historic England to discuss upkeep of the building and to try and secure the necessary repair works. Discussions are ongoing and we will continue to work with all parties in order to preserve this theatre for the future.