Update on Theatres at Risk Capacity Building Programme
The pilot of the Theatres at Risk Capacity Building Programme provided support to six theatres in 2019. Here we round-up the progress that has been made with those projects.
Raising funding for early stage concept and viability works and for organisational support can be a challenge, but it is vital to provide the foundations for Theatres at Risk to make real progress. With this in mind, we launched the pilot of the Theatres at Risk Capacity Building Programme, open only to theatres on our Theatres at Risk Register, to enable the groups working with the buildings to commission expert support and acquire the skills and knowledge to push their projects forward.

In this first year of the scheme, we were able to assist six theatres with grants and in-depth support from our advisers.
With a grant of £22,000 Morecambe Winter Gardens commissioned Lower Eaton Consulting and Waters & Atkinson to provide a governance and training review and business plan advice respectively. Together these will provide clear and strong governance and financial stability for the Winter Gardens – vital to enable the theatre to secure partnerships with local businesses, organisations and professional bodies and unlock other funding sources. We are already seeing the impact of this investment through partnership working between the Morecambe Winter Gardens Preservation Trust (MWGPT) and external organisations, and in November the MWGPT was successful in its bid to Historic England for a grant to restore its historic fibrous plaster ceiling.


Like the Winter Gardens, Swindon Mechanics' Institute is also on Historic England's Heritage at Risk list. With £23,400 funding from our Theatres at Risk Capacity Building Programme, alongside financial support from the Architectural Heritage Fund, the Mechanics Institute Trust has commissioned specialist consultants Fourth Street and Donald Insall Associates to undertake a viability study to determine the best use for the building. Once complete, this new detailed viability study will help determine a sustainable end use for the building consistent with the heritage significance of the building and a clear route forward for the Mechanics Institute Trust to take the project to the next stages.

Salford Victoria Theatre Trust has used the £21,600 awarded through this programme to commission Colliers International, working with Foster Wilson Architects and Theatresearch, to carry out a viability study to determine the best use for the building. The viability study has now been published - read more on this story.

Elsewhere in the programme, smaller grants coupled with our intensive support have also started to reap rewards.

Burnley Empire received £10,000 to cover necessary survey works and for professional expertise from a Construction Design and Management (CDM) expert commissioned to oversee survey works. Burnley Empire Trust is working alongside the newly appointed CDM expert, learning new skills, including brief writing, tender analysis and health and safety compliance surrounding building works. Conditions, structure and asbestos surveys (the latter with our grant support) have all been commissioned and a structurally safe and asbestos clear route through the building has been identified to ensure safe working practice.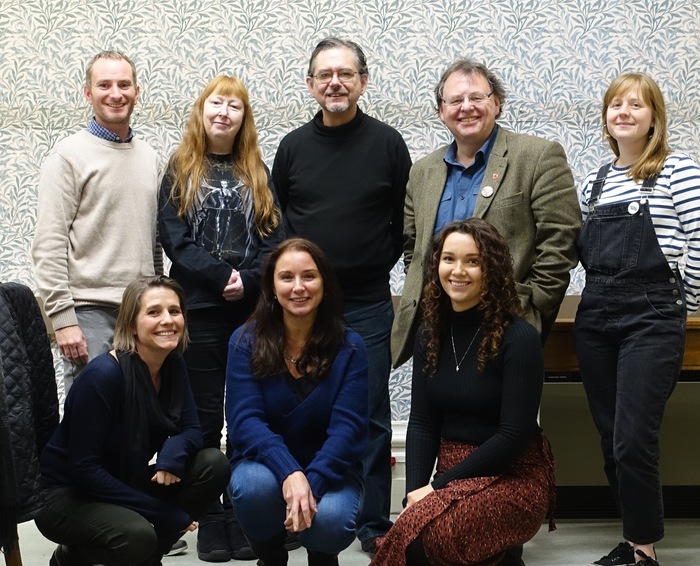 Our grant of £5,500 is being used by Spilsby Theatre in conjunction with a grant from the National Heritage Lottery Fund to improve skills, knowledge and capacity to take the project to development stage. Phasing options for the works will be reviewed and an economic impact assessment, a fundraising strategy and VAT advice commissioned in the next quarter.

With £7,500 of funding, Peterborough New Theatre commissioned structural engineers Conisbee to carry out a survey of its fibrous plaster ceiling. This work was part of a package that was essential for the theatre to be reopened for live performance and has ultimately resulted in the building being removed from the Theatres at Risk Register.
Year 2 details coming soon
Thanks to the ongoing support of Historic England, The Pilgrim Trust and Swire Charitable Trust, we are delighted that we will be able to run a second year of the Theatres at Risk Capacity Building Programme. Further details will be announced in late March.

Photo credits:
Morecambe Winter Gardens by Alun Bull, Historic England Archives
Burnley Empire Trust team with Theatres Trust and National Trust