Shanklin Theatre
How Theatres Trust supported Shanklin Theatre, previously at risk of demolition, with advice, guidance and funding to become a thriving venue at the heart of its community.
The Isle of Wight's Victorian Shanklin Theatre boasts the island's only fly tower and is run by a local community trust with an army of volunteers. In 2008 the theatre's prognosis was very different. Shanklin Theatre was owned and operated by the Isle of Wight Council, it was in poor repair with no annual subsidy, and threatened with demolition for development.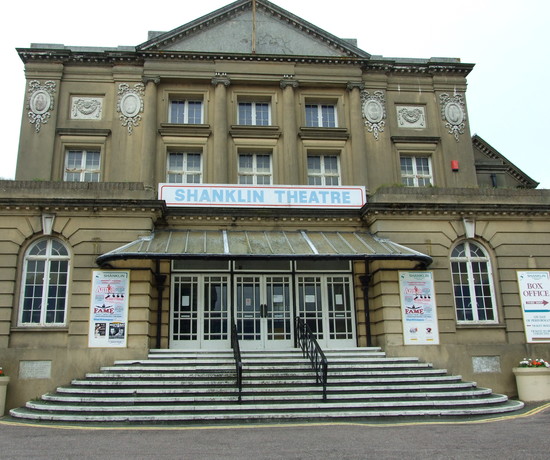 The proposed loss of the theatre was a catalyst for local people to come together to set up the group Friends of Shanklin Theatre and we have worked with the group since 2008, throughout its campaign to save the theatre from demolition, restore, reopen and successfully run it.
We offered advice and guidance to the group on the most appropriate governance and operating models, and acted as initial mediator between the campaign group and the Isle of Wight Council. We also met with the council to ensure it understood the value and benefit an open theatre would have for the local cultural offer and economy, asking it to consider alternatives to demolition. We also provided guidance and support on how to community asset transfer the theatre.
Our knowledge was invaluable in supporting the Friends group to set up as Shanklin Theatre and Community Trust Ltd, a charitable trust, and take on the management of the theatre.
In February 2010 we were successful in getting Shanklin Theatre statutorily listed Grade II, and later that year the theatre was added to our Theatres at Risk register to raise further awareness of its importance, as we believed with the community trust at its head, the venue could continue to be a beacon within its community.
Shanklin Theatre and Community Trust was granted a Licence to Occupy the theatre in April 2010 and they reopened it a month later. In 2011 we removed the theatre from our Theatres at Risk list because we were confident Shanklin Theatre and Community Trust had the skills to protect and reopen the theatre.
We continued to support the organisation with advice, this time on valuation and in further freehold negotiations with the Isle of Wight Council, which was successfully transferred in March 2013.
Since taking over the building Shanklin Theatre and Community Trust has implemented a programme of capital work to make it waterproof, safe and fit for purpose, despite receiving no ongoing funding from the local authority. In 2015 we were pleased to support the theatre with £5,000 for vital fly tower stabilisation work, securing its long-term future.
Shanklin Theatre is now the best-attended theatre on the Isle of Wight. It is well maintained and puts on top-flight entertainment, both amateur and professional. It is home to a stage school and also runs theatre workshops for school parties from the surrounding area and overseas.
Get in touch if you are planning a capital project in your theatre advice@theatrestrust.org.uk
Photos: Shanklin Theatre