#SaveOurTheatres Crowdfunder campaign
Theatres Trust has partnered with leading fundraising platform Crowdfunder to launch #SaveOurTheatres to raise money to help theatres survive the Covid-19 crisis.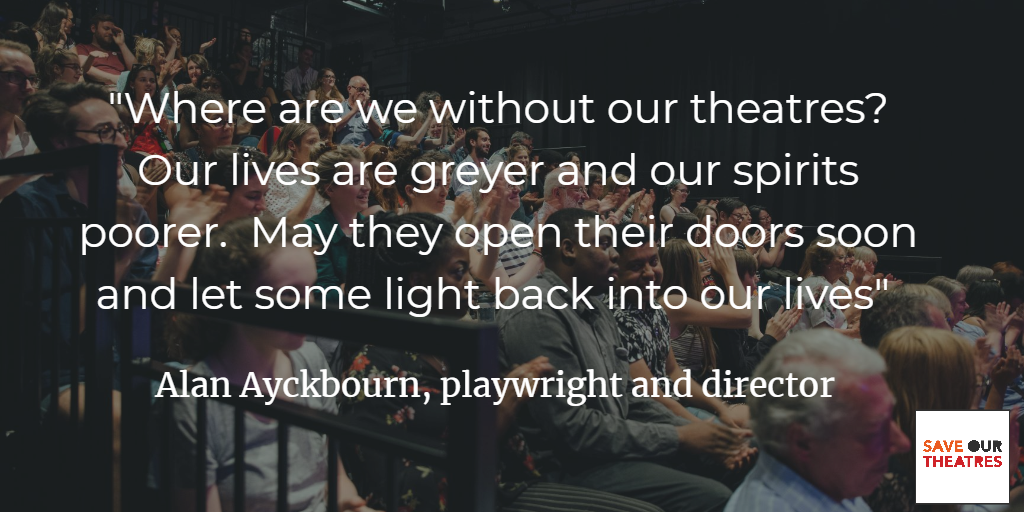 With the furlough scheme coming to an end and no date in sight for theatres to fully reopen, many theatres across the country are facing huge challenges. While the government's investment package is welcome, the £1.57bn is spread across the whole cultural and heritage sector so will not be enough to save every theatre and every job.
If you love theatre and care about protecting the UK's theatres, there are a number of ways you can show your support:
Make a donation to your local theatre if it is running a #SaveOurTheatres campaign. Check out participating theatres here - more theatres will be joining the campaign over the coming weeks so do check back if your local theatre isn't listed yet
Donate to Theatres Trust's campaign, which will help fund our work to give free advice to all of the UK's theatres and make grants to help theatres with reopening cost
You may be able to get something brilliant in return as Crowdfunder campaigns usually offer rewards such as merchandise or exclusive events.
All donations large or small are hugely appreciated and if you are not able to make a donation yourself, you can still get involved:
Thanks for your support - together we can protect theatres for everyone.
#SaveOurTheatres www.crowdfunder.co.uk/save-our-theatres
If you work for a theatre that would like to join the #SaveOurTheatres campaign, you can find out more information here.