Fairfield Halls
How we helped Croydon Council secure the future of Fairfield Halls with planning advice and an Advisory Review
Fairfield Halls, Croydon's concert hall and arts complex, was built in 1962 at the forefront of a wave of post-war building. It has served as Croydon's principal cultural venue and a community meeting place for over 50 years. In 2019 it reopened after a three-year £42m council-led refurbishment, the first stage in creating a cultural quarter for Croydon.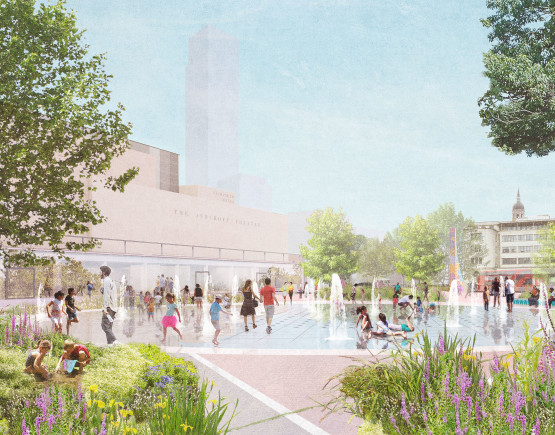 Theatres Trust has kept a watchful eye on Fairfield Halls since the regrettable closure of the town's Warehouse Theatre in 2012 and demolition in 2013. Keen to ensure cultural provision was protected in the borough, and as consultees in the planning system, we used our expertise to strengthen policies within the area's local development and master plans.
By 2016, Fairfield Halls was in need of modernisation and its owner, Croydon Council, could no longer afford the annual subsidy. The council drew up plans to restore and rejuvenate the building for a new operator to curate and manage, so it could meet the needs of its diverse and rapidly growing community.
Theatres Trust was supportive of plans to make Fairfield Halls a centre for arts, culture, entertainment and community participation but urged the council to involve a future operator at the design stage to make sure plans were suitable for the new management.
Our Advisory Review team was commissioned by the council and in September 2016 offered advice and guidance on the refurbishment works and the development of the operating model and tender brief.
MICA Architects' refurbishment was given planning consent in February 2017, with Advisory Review project recommendations adopted into the plans, including adjustments to concert hall load-in, reinstatement of historically important original features, and increased theatre seating capacity.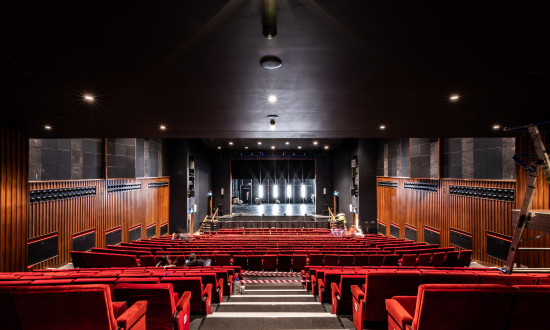 With Advisory Review guidance a clear operating brief was quickly drawn up and tendered. Venue management company BH Live was appointed In July 2017, timed to be able to input into the design development from an operational angle. To forge local partnerships that reflect the diversity of the borough Savvy Theatre, Talawa Theatre Company, and chamber orchestra the London Mozart Players, were invited to be resident within the venue.
Fairfield Halls reopened in September 2019. We are pleased to have played our part.
Get in touch if you are planning a capital project in your theatre advice@theatrestrust.org.uk.
Cover image by Andy Hylton. Top previsualisation by MICA Architects. Lower image, the auditorium of the Ashcroft Playhouse by Croydon Council.