Conference 21: Contributors
Find out more about the speakers and chairs taking part in Conference 21: Making Theatre Sustainable.

Claire Appleby, Architecture Adviser, Theatres Trust
Claire manages Theatres at Risk work at Theatres Trust, as well as advising on theatre-related capital redevelopments. She is also responsible for the delivery of Theatres Trust's Advisory Review programme. Claire studied architecture at the University of Sheffield and has worked for renowned practices including Panter Hudspith Architects, Burrell Foley Fischer LLP, and Bennetts Associates. Claire has experience working on new build and refurbishment projects both within the arts sector and on heritage buildings, including projects for the Royal Shakespeare Company and Royal Hall. Harrogate. Claire joined Theatres Trust in June 2015.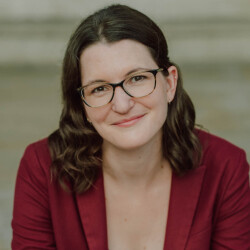 Molly Braverman, Director, Broadway Green Alliance
Molly previously served as Managing Director of Theatre Horizon, a non-profit professional theatre company in Norristown, PA. She has worked as a stage manager on Broadway, touring Broadway and regionally having spent three years on the road with the national tour of Wicked and continues to serve as a substitute stage manager on Wicked and Hamilton. She founded the Philadelphia Green Theatre Alliance, a regional chapter of the Broadway Green Alliance, and is a trained Climate Reality Leader.

Oliver Brown, Head of Production and Technical, Hull Truck Theatre
Oliver leads the production and buildings teams at Hull Truck Theatre. Oliver is a committee member for the Production Managers' Forum, running a production management mentoring program, and was recently elected Trustee Director of the Association of British Theatre Technicians (ABTT).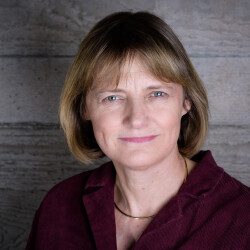 Lisa Burger, Executive Director and Co-Chief Executive, National Theatre
Lisa's career at the National Theatre has spanned 20 years. She joined as Finance Director in 2001, before becoming Chief Operating Officer in 2010 and leading the NT Future renovation project. Lisa took on the role of Executive Director in 2015 and became Joint Chief Executive alongside Director Rufus Norris in 2019. She will be stepping down in 2022. During her tenure, Lisa has been instrumental in expanding audience access to the National Theatre. Her other passion has been working on the sustainability of theatre through the lens of the environment, talent development and the development of business models to achieve financial resilience. Lisa is Chair of Lyric Theatre, Hammersmith. Contributor photo by James Bellorini.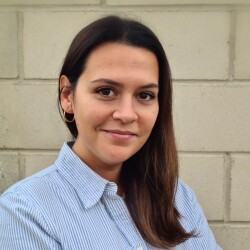 Laia Carpena, Associate Technician, Buro Happold
Laia is an associate at Buro Happold specialising in building information modelling (BIM). She has experience working on some of the world's most complex multi-disciplinary engineering projects. She is passionate about ensuring data is incorporated and analysed throughout the building lifecycle, from design and construction to operation and post-occupancy evaluation. With the drive to net-zero carbon buildings, Laia increasingly focuses on how data gathering can help inform design decisions led by sustainability factors such as calculating and analysing embodied carbon and operational carbon emissions.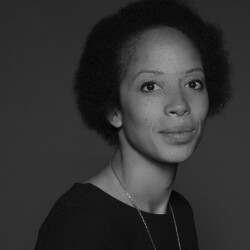 Feimatta Conteh, Environmental Sustainability Manager, Manchester International Festival
Feimatta has worked across sustainability, technology development, digital culture and the arts for over 15 years for organisations including LSE, Arcola Theatre, Arcola Energy and FutureEverything. She is a trustee at Artsadmin and Invisible Dust, an active member of the GMAST network, and sits on the advisory committee for the Theatre Green Book. Outside work, Feimatta is deeply involved with an educational children's camping charity and she enjoys building communities and helping young people interact with nature. Contributor photo by Jez Smith.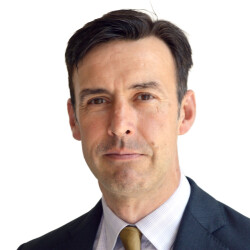 Mike Cook, Director, Avison Young
Mike leads on project management of capital projects in arts venues for property advisers Avison Young. He delivered the Stirling Prize winning Liverpool Everyman Theatre, before working on Bristol Old Vic, York Theatre Royal, Shaftesbury Theatre and recently Theatre Royal Drury Lane. He is also on the team delivering the new West End theatre over Tottenham Court Road station. Earlier in his career, Mike worked in stage management at the Young Vic and ran fringe venues at four Edinburgh Festivals. He represents Avison Young in its corporate support of the Theatres Trust and as industry supporter of the ABTT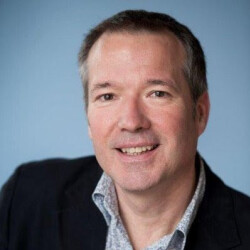 Neil Darlison, Director of Theatre, Arts Council England
Neil is currently Director of Theatre at the Arts Council of England and prior to that was Deputy Director and Head of Programming at Warwick Arts Centre. Previously he has worked for Southbank Centre, Theatre Royal Stratford East and Chichester Festival Theatre. He co-founded Music Beyond Mainstream, an organisation that commissions and curates large scale jazz, world and contemporary music tours. He is a guest lecturer on the Creative & Cultural Entrepreneurship MA at Goldsmiths University.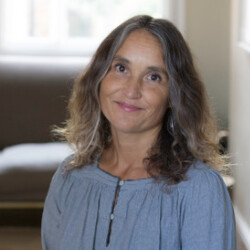 Lucy Davies, Executive Director, Royal Court Theatre
Lucy was appointed Royal Court Theatre's Executive Director in April 2013. Before that, she was the founding Executive Producer at National Theatre Wales alongside Artistic Director John McGrath. Previously, she was Executive Producer at Donmar Warehouse, Head of Studio at the National Theatre, and Literary Manager at Donmar Warehouse. Lucy is the Chair of Trustees for Clod Ensemble and Co-Chair of Soho Theatre Walthamstow. She also sits on the boards at Brighton Dome and the Society of London Theatre (SOLT). She is a Creative Climate Leader and Creative Green Champion 2020.
Paul is a chartered cost management director working with AECOM in London where he leads the arts and culture team that sits within a cost management team of over 115 qualified staff. He has over 25 years of experience working in performing arts, having completed projects including RADA, Young Vic, The Yehudi Menuhin Concert Hall, the House of Music in Aalborg, Denmark, the NT Future project and more recently Soho Place, the Centre for Music, and the Barbican Renewal project.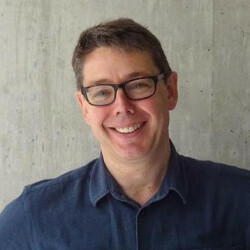 Paddy Dillon, Interim Chair of the Theatres Trust, architect and Co-ordinator of the Theatre Green Book
Paddy is noted as a theatre architect and conservationist, and as a writer and broadcaster. He led Haworth Tompkins's architectural team for the award-winning regeneration of the National Theatre, and before that headed the regeneration of Snape Maltings. He was a director at Allies and Morrison Architects, leading projects for the Roundhouse and RADA, and is now an independent architect and consultant. He sits on the casework committee of the Twentieth Century Society and on the editorial board of ITEAC. Paddy became a Theatres Trust Trustee on 1 January 2016 and Interim Chair in September 2021. He is currently leading the work on the Theatre Green Book.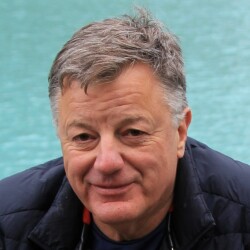 Chris Dumas, Principal, Avison Young
Chris is a chartered civil engineer, project manager and leads the arts and culture team at Avison Young. He has been enthralled by theatre projects since the mid-90s, initially with projects such as the refurbishment of Birmingham Rep and Barbican Concert Hall, the Almeida's temporary homes and the creation of the Wales Millennium Centre. Together with the late John Clarke he created a team dedicated to the sector and continues to expand this work with Mike Cook. Notable projects include Liverpool Everyman Theatre. Bristol Old Vic's anniversary project, Theatre Royal Drury Lane, the refurbishment and extension of Shaftesbury Theatre and the new theatres at Soho Square and Olympia in London.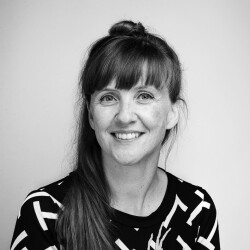 Sara Edmonds, Architect Director, Studio seARCH
Sara is an architect and climate activist. She is director in her own practice Studio seARCH working primarily on existing buildings and heritage projects. She is also a thematic group coordinator in the Architects Climate Action Network, co-founding a recent campaign called Households Declare, and sits on the steering group of Stokey Energy, a local community energy group in her home borough of Hackney in London. Working in the face of a climate emergency, the focus of Studio seARCH is to drive systemic change in the built environment and wider communities through bottom-up grassroots projects and strategies.
Simon Erridge, Director, Bennetts Associates
Simon is interested in architecture's ability to positively influence life in towns and cities, whether it's making masterplans, designing hybrid workspace and events buildings, or creating a new breed of all-day cultural hubs and performance venues. A common theme across his projects is the creation of places and buildings which encourage ownership, human interaction and shared experiences. Many of Simon's projects have involved additions and transformations of existing historic buildings including the Stirling Prize shortlisted Royal Shakespeare Theatre, Shaftesbury Theatre, Storyhouse and The Old Vic. His depth of knowledge in theatre and performing arts is the result of over twenty years' experience in the sector.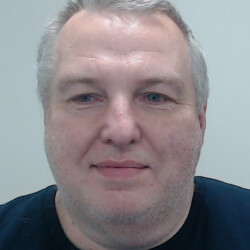 Nik Frampton, Head of Facilities, Mercury Theatre
Nik has been at Mercury Theatre for over 21 years, holding a variety of roles and responsibilities. He has just finished project managing the theatre side of its £11m refurbishment project, Mercury Rising. Nik is responsible for maintenance, health and safety, IT and more recently the catering operation. Prior to working at the theatre, he worked in the RAF Regiment, Suffolk Fire Service, the IT industry, catering and security.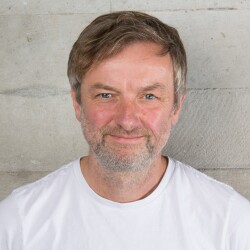 Paul Handley, Production and Technical Director, National Theatre
Paul is currently the Production and Technical Director at the National Theatre following periods as the Head of Production and initially as one of the team of production managers. Previously he worked as the Head of Production at the Royal Court, London.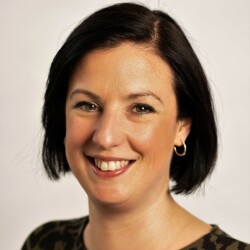 Caroline Hanson, Theatre Buildings Manager, Delfont Mackintosh
Caroline has worked in West End theatres for over 23 years and has come a long way since her original training in musical theatre of jazz hands and tap shoes. She previously worked for Sir Stephen Waley-Cohen and for the last seven years she has managed a number of Delfont Mackintosh's historic West End theatres, some of which have been through major transformational changes.

Andy Hayles, Managing Director, Charcoalblue
Following a number of leading technical roles at major theatres including three years as Chief Electrician/Lighting Designer at the Theatre Royal in Richmond and a Directorship at Theatre Projects, Andy co-founded Charcoalblue in 2004. Andy has lectured at UK and US universities and has written extensively on the subject of performance space design for the ABTT and the International Theatre Engineering and Architecture Conference. He was the first theatre consultant to be featured in The Stage's 'Power 100' and received the LIPA Companionship from Sir Paul McCartney. Andy's recent consultancy work includes ART in Cambridge, MA, The Yard at Chicago Shakespeare Theater, Sydney Theatre Company's new Wharf Spaces, the Apollo Theatre Harlem and new performing arts spaces for Oxford University. While there's so much more to be done, he's proud of Charcoalblue's support of and contribution to the Theatre Green Book and the Sustainability in Production Alliance (SIPA).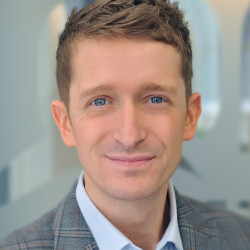 Mark Hollington, Hospitality Director, HQ Theatres
Mark is a hospitality professional with extensive experience in events, restaurants and venue operations. As Hospitality Director at HQ Theatres, he takes responsibility for the strategic direction and coordination of the hospitality and events operations across the group. Mark has raised the awareness of the impact of procurement decisions on the environment and society and works passionately to foster a responsible and balanced approach to delivering value and experience for guests in HQ Theatres' venues. For Mark, key to improving sustainability in theatres is to reimagine procurement and challenge the way we evaluate it.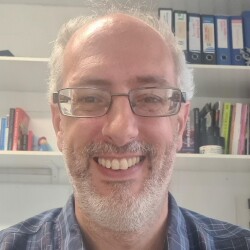 Darren Joyce, Managing Director, Cardiff Theatrical Services
Darren has worked for a number of funded arts companies such as Welsh National Opera, National Theatre and Scottish Opera. He has worked with a number of drama schools and colleges and was recently made a Fellow at Rose Bruford College. He is currently the external examiner for the Theatre Productions arts course at Bath Spa University and a Trustee for English Touring Opera. Outside of work he enjoys spending time with his twins and exploring the British coast.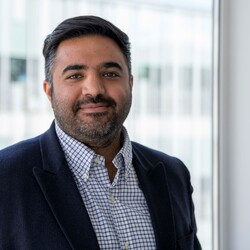 Nav Kang, Managing Director, Bristow Consulting
Nav has over 15 years of experience delivering successful solutions with public and private sector clients. Nav oversees cost management delivery and service excellence for Bristow's heritage, public buildings, performing arts, education and cultural sector projects; providing tailored strategic advice in the property sector at all stages of the building process. Employing and utilising sector specific knowledge, Nav has been able to successfully deliver positive outcomes for his clients through diligent application of attention to detail and the use of acute cost, value and commercial management techniques. A trusted advisor to all clients, Nav understands the core development objectives in relation to future operational aspirations and ensures best value is achieved to deliver commercial viability and success.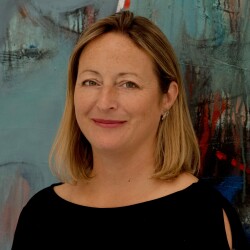 Vanessa Lefrancois, Joint Director and CEO, Oxford Playhouse
Vanessa enjoyed an international career as a director, choreographer and producer working in opera, dance and theatre for over 15 years. In 2006, she joined the senior management team at The Place, as Director of Recreational and Prevocational Dance. In 2015, she became the first CEO of Taunton Theatre Association, responsible for re-establishing Brewhouse Theatre in Somerset, following a period of closure. In 2021, Vanessa was appointed Joint Director and CEO at Oxford Playhouse and formed the company's Green Team.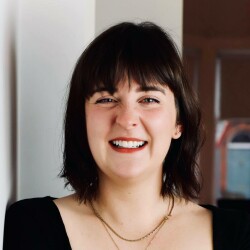 Meg Magill, Producer, Tinderbox Theatre Company
Meg has been Producer of Tinderbox Theatre Company since December 2020, where adopting the Theatre Green Book principles has been one of her key priorities. Meg has worked extensively as a stage manager in Northern Ireland and in 2020 she obtained a Master's degree in Event Management from Ulster University. As a producer, she is passionate about developing new performance work, creating theatre in unconventional spaces and increasing arts engagement with new audiences. Meg is incredibly committed to championing Northern Ireland's artistic talent and creating environmentally conscious art, both in content and working practice.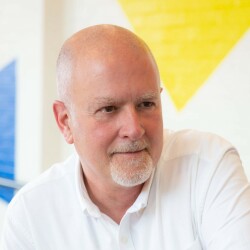 Steve Mannix, Executive Director, Mercury Theatre
Steve was appointed Mercury Theatre's Executive Director in 2014. Steve has held a variety of senior roles in the arts for organisations, such as London 2012, Shape, Stonewall, Battersea Arts Centre, Graeae Theatre Company and the Albany. He has also been an advisor, consultant and board member to various bodies and arts organisations, including Arts Council England, the British Council, Deaf Men Dancing, Hackney Empire and Ministry of Stories. Steve is currently on the board for Visit Essex, Colchester LCEP, Haven Gateway and was appointed an Ambassador for Colchester in 2018. In 2011, Steve was awarded an honorary fellowship by Rose Bruford College for his contribution to theatre and the arts.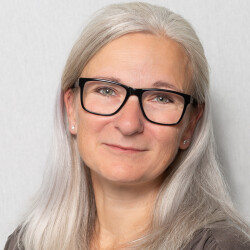 Laura Mansel-Thomas, Senior Partner, Ingleton Wood LLP
Laura joined Max Fordham and Partners in 1996. Early career projects include the new-build Landmark Theatre in Ilfracombe and feasibility studies at Dartington Hall in Totnes. In 1999, Laura moved to Atelier Ten as a Senior Mechanical Engineer, where she stayed until 2010 undertaking many projects at the National Theatre. She joined Ingleton Wood LLP in 2010 where she was project engineer for the naturally ventilated Shed Theatre at the National Theatre. In 2020, she was appointed as a Commissioner for the Essex Climate Action Commission and is also a Fellow and board member of CIBSE.
Katy Marks, Director, Citizens Design Bureau
Katy has been designing buildings for arts, culture and community organisations for over 20 years. She has worked on some of the country's best loved venues with an innovative and playful approach to sustainability – from naturally ventilated auditoria and concrete-free construction to a community-built, biodegradable arts centre made of straw bale that is currently under construction.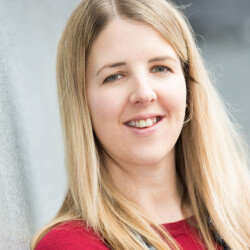 Janthi Mills-Ward, Executive Director, Hull Truck
Executive Director of Hull Truck since August 2013, Janthi has dramatically improved its resilience through developing the organisation's business model - balancing producing work alongside a programme of visiting and community productions. She has built a strong team and introduced new personnel and diversity initiatives to ensure continued growth and development. She was instrumental in the theatre being a key partner in Hull UK City of Culture 2017; building an ambitious programme, relationships with key partners and a national profile for the theatre. She has been on the board of UK Theatre since 2017. Previous experience in other regional producing theatres includes six years at Coventry Belgrade as General Manager, where she set up an award-winning apprenticeship scheme and four years as Community Development Manager at Derby Playhouse where she set up the Hot Tickets scheme, a DCMS model of best practice.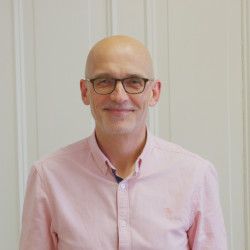 Jon Morgan, Director, Theatres Trust
Jon is responsible for leading the work of the Trust, and the development and delivery of the Trust's strategy. With a wealth of experience across the theatre and arts industry, Jon joined us from the Federation of Scottish Theatre (FST) where he had been Director since 2008. Jon's previous roles include Director of Edinburgh Festival Fringe, Executive Producer of Contact Theatre in Manchester and General Manager of TAG, Glasgow with earlier periods at Royal Conservatoire Scotland and Orchard Theatre, Kent. Jon joined Theatres Trust in January 2017.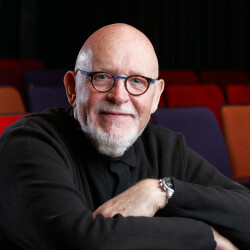 Dave Moutrey, Director and Chief Executive of HOME / Director of Culture for Manchester City Council
Dave has worked as an arts professional for over 30 years. He currently leads HOME a purpose-built 7,500m2 multi-artform venue that opened in May 2015 - a project he conceived. He is currently on secondment to Manchester City Council in a part-time role of Director of Culture responsible for advising the council on policy and strategy for culture. Dave has worked in Manchester in leadership roles in the arts since 1984, previously at Abraham Moss Centre Theatre, Arts About Manchester, and Cornerhouse. Dave was awarded a Doctor of Arts honoris causa by the University of Salford, is a Fellow of the RSA and a member of the Chartered Management Institute and the British Academy of Film and Television Arts. He is an advisor to the British Council and holds a number of non-executive roles on not-for-profit boards.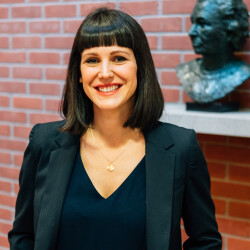 Claire Murray, Head of Development and Marketing, Lyric Theatre, Belfast
Claire worked for 15 years in strategy, marketing, and sustainability at a senior level in Coca-Cola and Heineken Ireland before moving into the arts four years ago. Currently Head of Development and Marketing at the Lyric Theatre, prior to this she worked for the National Trust and The MAC Belfast managing their marketing and communications. Claire is also an independent theatre producer supported by Stage One and is Vice-Chair of Theatre and Dance NI. She is a founder member of the Green Arts Collective, whose aim is to provide a collective cultural response to the Climate Crisis in Northern Ireland.
Richard Speir, Theatre Director and Producer, Arcola
Richard is a freelance theatre director and Producer at Arcola Theatre. He has worked at Arcola since 2014. In that time his roles have included Admin Intern, Production Assistant, Assistant Producer and various front of house positions. Previous new plays for Arcola Theatre include Broken Lad (currently showing), Gentlemen by Matt Parvin (2020) and Spun by Rabiah Hussain (2018). Elsewhere, Richard directed the world premiere of Byron: Angel & Outcast starring Simon Russell-Beale at Cadogan Hall, followed by a tour to Kazakhstan starring Sam Crane. Richard is Associate Director to Lucy Bailey on Witness for the Prosecution at London's County Hall. Contributor photo by David Monteith-Hodge / Photographise at rehearsals from Broken Lad.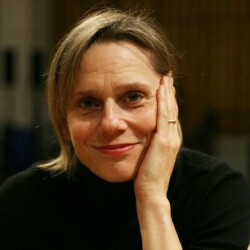 Melly Still, Director
Melly has worked as a director, choreographer, designer and adaptor; she has been nominated as Best Director and for Best Design at both the Olivier and Tony Awards for her National Theatre production of Coram Boy. Melly directed a new production of Missy Mazzoli's opera Breaking the Waves for Theater St Gallen in September 2021, and she will return to Glyndebourne in 2022, directing the Festival's opening production The Wreckers by Ethel Smythe. Melly will return to the Rose Theatre to direct Colin Teevan's new play Seven Pomegranate Seeds. Melly made her operatic debut with Rusalka at Glyndebourne in 2009 and returned in 2016 creating a new production of The Cunning Little Vixen. Other recent productions include Cymbeline for the RSC; From Morning til Midnight, The Revenger's Tragedy and Coram Boy at the National Theatre; Captain Corelli's Mandolin in London's West End and a UK Tour of The Lovely Bones.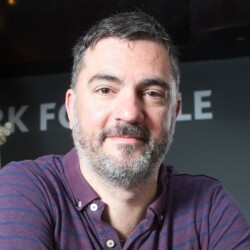 Graham Sutherland, Head of Production, Citizens Theatre
Graham has a background in lighting and sound. He has spent much of his time in recent years as a client representative on Citizens Theatre's multi-million-pound redevelopment project. As part of the theatre's Green Team, he is also one of the organisation's Sustainability Champions.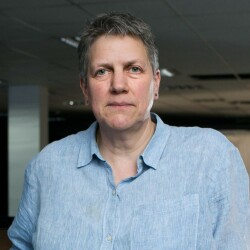 Gemma Swallow, Technical Director, National Theatre of Scotland
Gemma started her career in technical theatre in Scotland as a stage manager and production manager with Wildcat Stage Productions and 7:84 Theatre Company in the late 80s and early 90s before moving to London. During a decade in London, she worked nationally and internationally with companies such as Theatre de Complicité, National Theatre, Young Vic and Stomp. Returning to Scotland in 2020, she worked as a freelance production manager in theatres, festivals and touring until 2013. She was then appointed technical director at the National Theatre of Scotland, where she has championed the work of women backstage as well as driving the company's green policies. Contributor photo by Eoin Carey.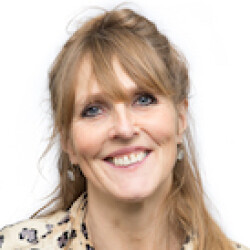 Alison Tickell, Founder and CEO, Julie's Bicycle
Alison established Julie's Bicycle in 2007 as a non-profit company helping the music industry reduce its environmental impacts and develop new thinking in tune with global environmental challenges. It now works across the arts and culture internationally. Originally trained as a cellist, Alison worked with jazz improviser and teacher John Stevens as a performer and trainer. She worked for many years with socially excluded young people at Community Music, training professional musicians in teaching, mentoring and business development, and then at Creative and Cultural Skills where she helped establish National Skills Academy for the music industry. Advisory roles include Tonic Theatre, Observer Ethical Awards, Royal College of Arts, D&AD White Pencil Awards, Music Week, Tonic and WOMEX awards. Alison was made an Ashoka Fellow in 2021.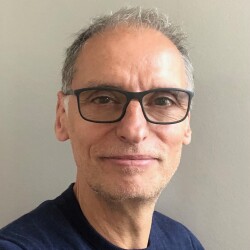 Steve Tompkins, Director, Haworth Tompkins
Steve leads Haworth Tompkins' Performing Arts team alongside co-directors Roger Watts and Lucy Picard. Completed projects include the Royal Court, Young Vic, NT Future project, BAC, Snape Maltings, the egg at Theatre Royal Bath, The Bridge, Bush Theatre, Liverpool Everyman Theatre (Stirling Prize winner 2014), Bristol Old Vic and the recently completed Theatre Royal Drury Lane. He is also the founder of the environmental group Architects Declare, which is now 7,000 organisations strong in 27 countries. In 2019, The Stage named him the most influential person in British theatre and in 2021 he was awarded an MBE for services to architecture and to the arts.
Katie Town, Executive Director of Theatre Royal Wakefield and Theatres Trust Trustee
Katie has led Theatre Royal Wakefield, a Grade II* listed Frank Matcham theatre in West Yorkshire since the end of 2015. She has taken the organisation through a process of rapid creative and organisational change, including building and opening a new extension. She previously worked as General Manager for the National Theatre's Learning Department. Originally qualifying as a non-practicing barrister, she decided a career in the arts seemed more interesting, initially working at the Royal Opera House and then in a number of smaller arts organisations, including Candoco Dance Company. Katie became a Theatres Trust Trustee on 14 September 2020.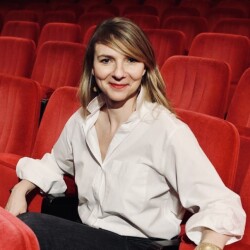 Heidi Wiley, Executive Director, European Theatre Convention
Since 2009, Heidi has worked to establish European Theatre Convention (ETC) as a European network with an international programme of artistic collaboration, professional development and advocacy for public theatres across more than 25 countries. She was invited to the European Expert Network on Culture and Audiovisual (EENCA) as expert author and co-initiated the European Theatre Forum with the European Commission and German EU Council Presidency. Heidi started her career as an international producer and touring manager for artists Victoria Chaplin and The Tiger Lillies, touring around Europe and Asia at major festivals and theatre venues. A cultural manager with degrees from La Sorbonne and Leuphana University, she has lived and worked over the last 20 years in the UK, US, France and Germany. Contributor photo by Cornelia Gloth.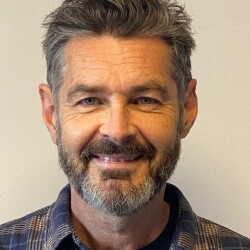 Richard Willoughby, Building Manager, Oxford Playhouse
Richard has had an extensive career as a tour manager and drum technician working with artists such as Elton John, The Who, The Foo Fighters, Bruce Springsteen and The Prodigy. Richard has been at the Playhouse for 12 years and has overseen a range of building projects including front of house and auditorium refurbishments, sound insulation and access works. Richard is responsible for the Playhouse's building decarbonisation strategy.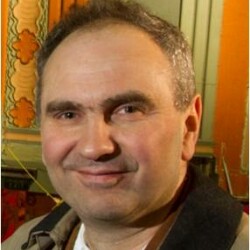 David Wilmore, Historic Theatre Consultant, Theatresearch Ltd
David studied at Newcastle University where he became involved with the restoration of the Tyne Theatre and Opera House. On Christmas Day 1985, the stage house was gutted by fire and David spent the next two years restoring the theatre a second time. He formed Theatresearch in 1986 and has been involved in many theatre restoration projects including Georgian Theatre Royal, Richmond (1788), Theatre Royal Newcastle (1837 & 1901), Theatre Royal Bristol (1766), and Gaiety Theatre and Opera House on the Isle of Man (1900). He has a Ph.D. in the development of nineteenth-century stage technology, is a past Chairman of both the ABTT and the OISTAT Research Commission, and is a Leverhulme Post-Doctoral Research Fellow at the University of Manchester. Theatresearch acted as lead consultant for theatre restoration projects including Darlington Hippodrome and the recently reopened Stockton Globe.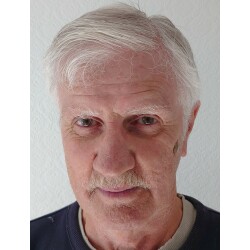 Peter Wright, Artistic Director, Romiley Little Theatre
Peter's varied career includes working as a drama teacher, setting up a small theatre lighting company, joining Romiley Little Theatre (RLT), being chairman of Hyde Festival Theatre and forming the Hyde Festival Theatre Company to produce small-scale touring productions. RLT is now Peter's main focus; the theatre lacked a permanent home for many years and he was instrumental in securing a derelict building for its use. Over the last 10 years he has overseen its conversion into a studio theatre, designed to be as sustainable as possible on a very tight budget.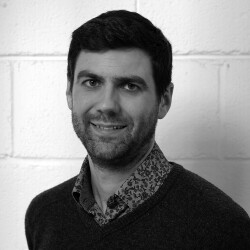 Andrew Wylie, Partner, Buro Happold
Andrew is a Partner at Buro Happold with responsibility for leading the portfolio of the UK Culture Sector projects. He specialises in structural engineering and has extensive experience in leading multi-disciplinary design teams on a range of new build and refurbishment theatre projects. Currently, he is leading the Buro Happold team authoring the Theatre Green Book, as well as leading its response to the Climate Emergency, focusing on regenerative low carbon engineering. He has a Master's degree in Inter-Disciplinary Design for the Built Environment from the University of Cambridge, is a Chartered Engineer and a member of the ABTT. He has a passion for timber design and engineering, designing some of the first buildings in the UK to use Cross Laminated Timber. He has worked on high-profile performance venues including the Royal Shakespeare Theatre, The Factory in Manchester, Marlowe Theatre in Kent, and St Georges in Bristol.